Moradness is a lifestyle performance brand motivated by motorsport. Discover our racing inspired pieces that are born at the track and made for every day living.

Moradness was launched in 2017 after Co-Founder Daniel Morad won the Rolex 24 hour at Daytona. Let Daniel tell you the story behind the brand!

More than just looking good. Whether it's for sim racing or karting, when it comes to your gear, we believe you can have it all: thoughtfully designed, well-built with performance in mind and unique styles.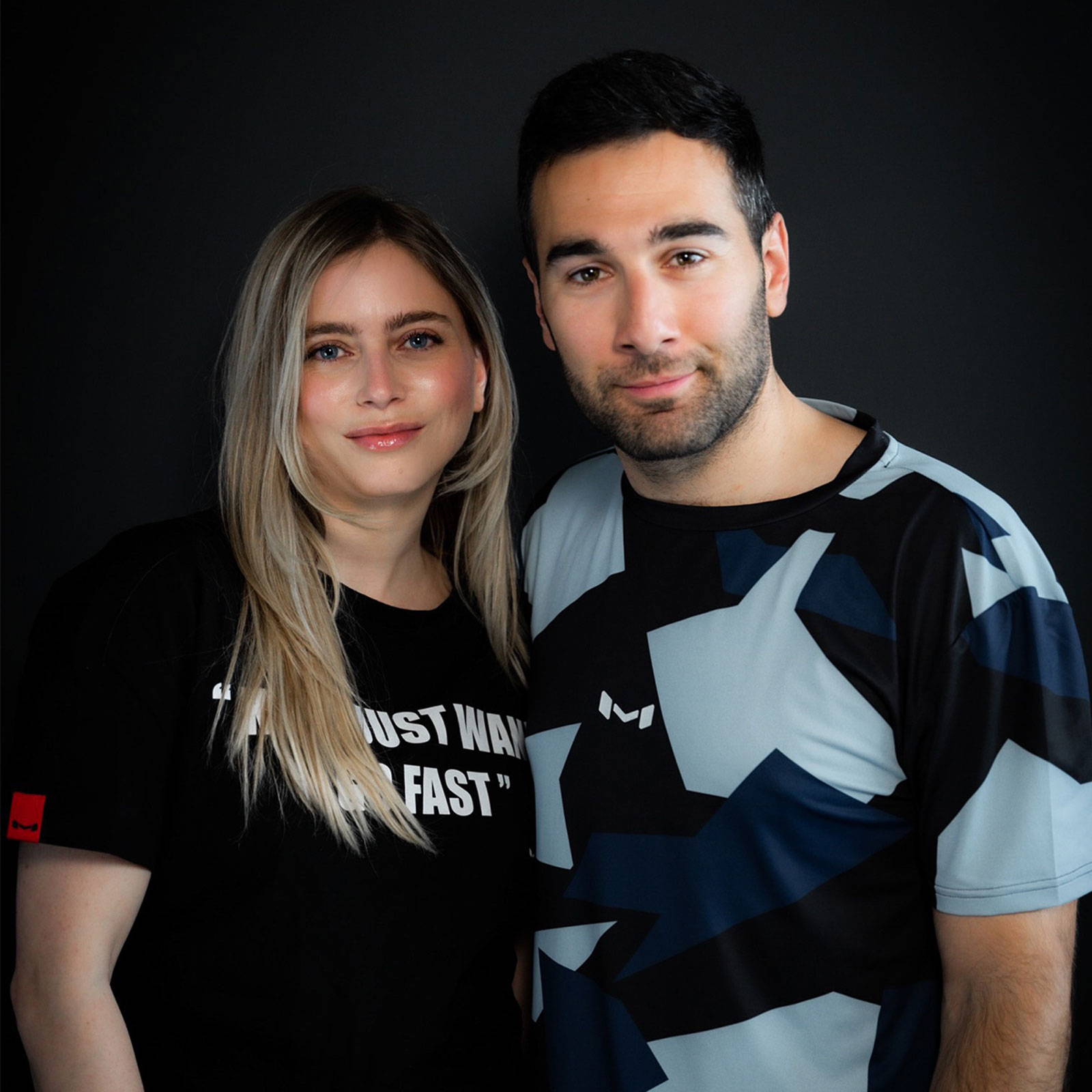 Hi! I am Daniel Morad. I am a Canadian race car driver racing GT3 cars. I am also the Co-Founder of Moradness.
In 2017, I won one of the biggest events in endurance racing, The Rolex 24 at Daytona. If you've ever been to that race, you know it's an amazing experience seeing race fans everywhere, activities and fireworks mid-race. That weekend I decided to make 10 hats with a generic design and my logo at the time. After we won the race, my life partner and Moradness Co-Founder Jessica decided to post a picture of the hat on my social media and a link to a very basic website to purchase the hats. Although we only had 10, they all sold within 5 minutes. Fast forward to 5 years later and we are now a growing e-commerce brand offering apparel, accessories and race gear all motivated by motorsport. We are also building an amazing community of race fans and car enthusiasts sharing the same passion!

We didn't know exactly where we were headed with this back in 2017. However, we had a goal: to create beautiful and high quality pieces that would be inspired by motorsport.
We both have always loved fashion and discovering new designers. However, we always thought that the products sold at race tracks were very much limited to being worn at the track in terms of designs. I couldn't find any motorsport clothing that had unique style and could easily be worn in every day life. That's what we wanted to create with Moradness and what we do to this day. Stylish pieces that have that motorsport touch, wether it's a beautiful satin print of the Daytona banking on a shirt, a cool tire print under a hat or some unique bright neon karting gloves.
Jess and I never get tired of designing our new collections, creating original pieces and introducing new products. We love sharing our projects with our community, at the track or on my Twitch livestreams. If you've read this far, thank you for being here and we hope you'll find everything you need!
Moradness through the years

We've put this photo gallery together featuring key moments of our RAD journey as of now!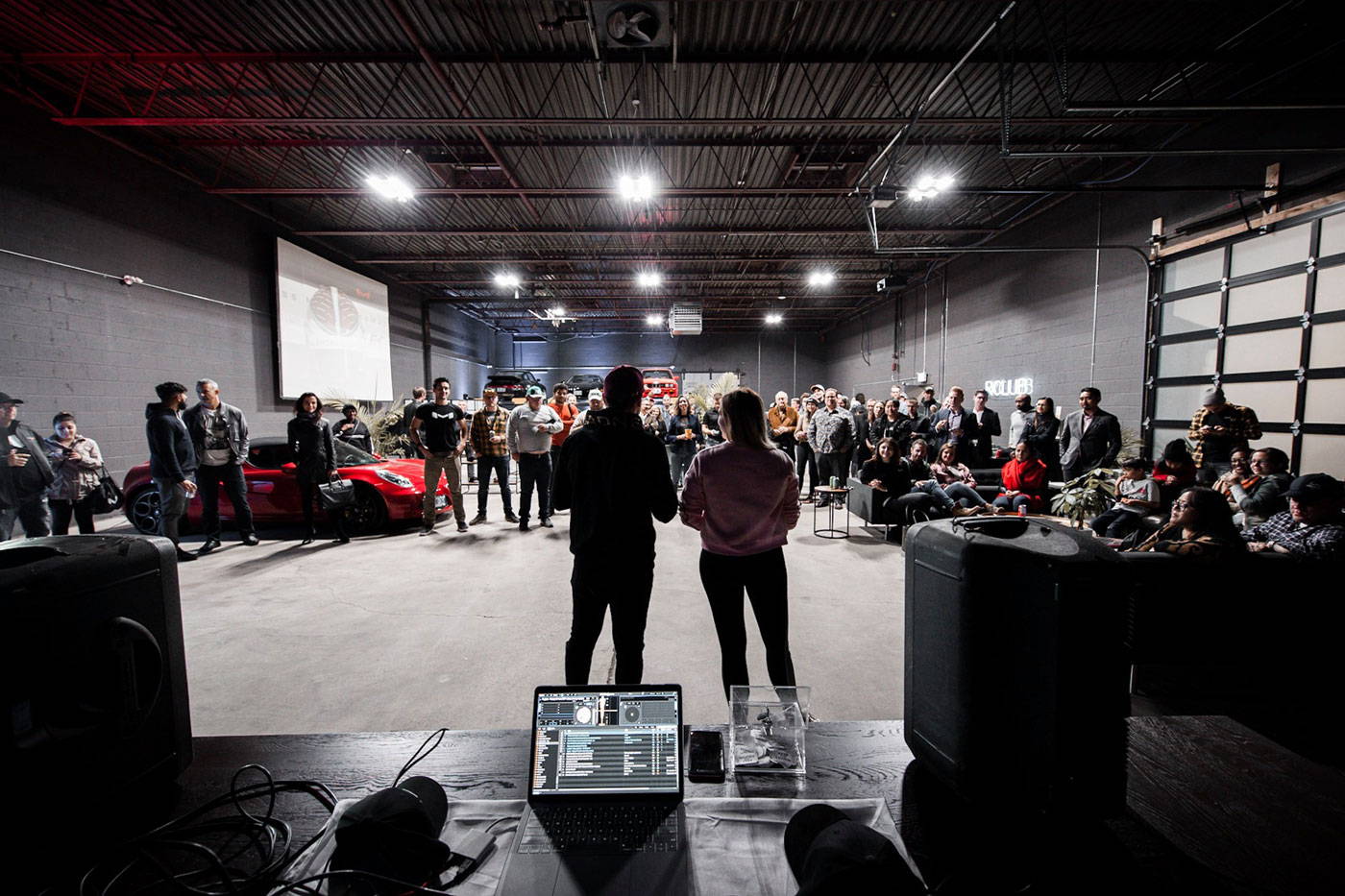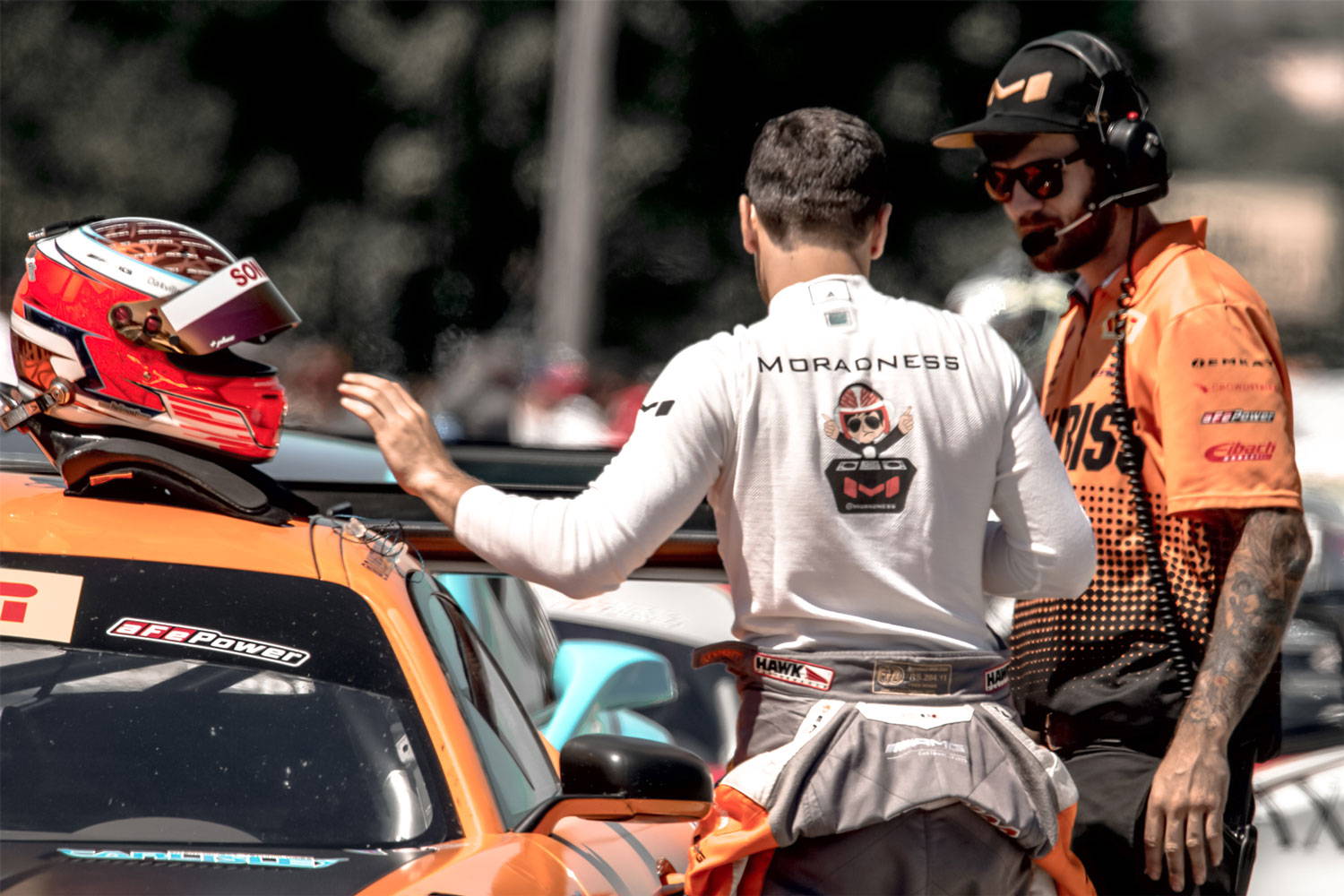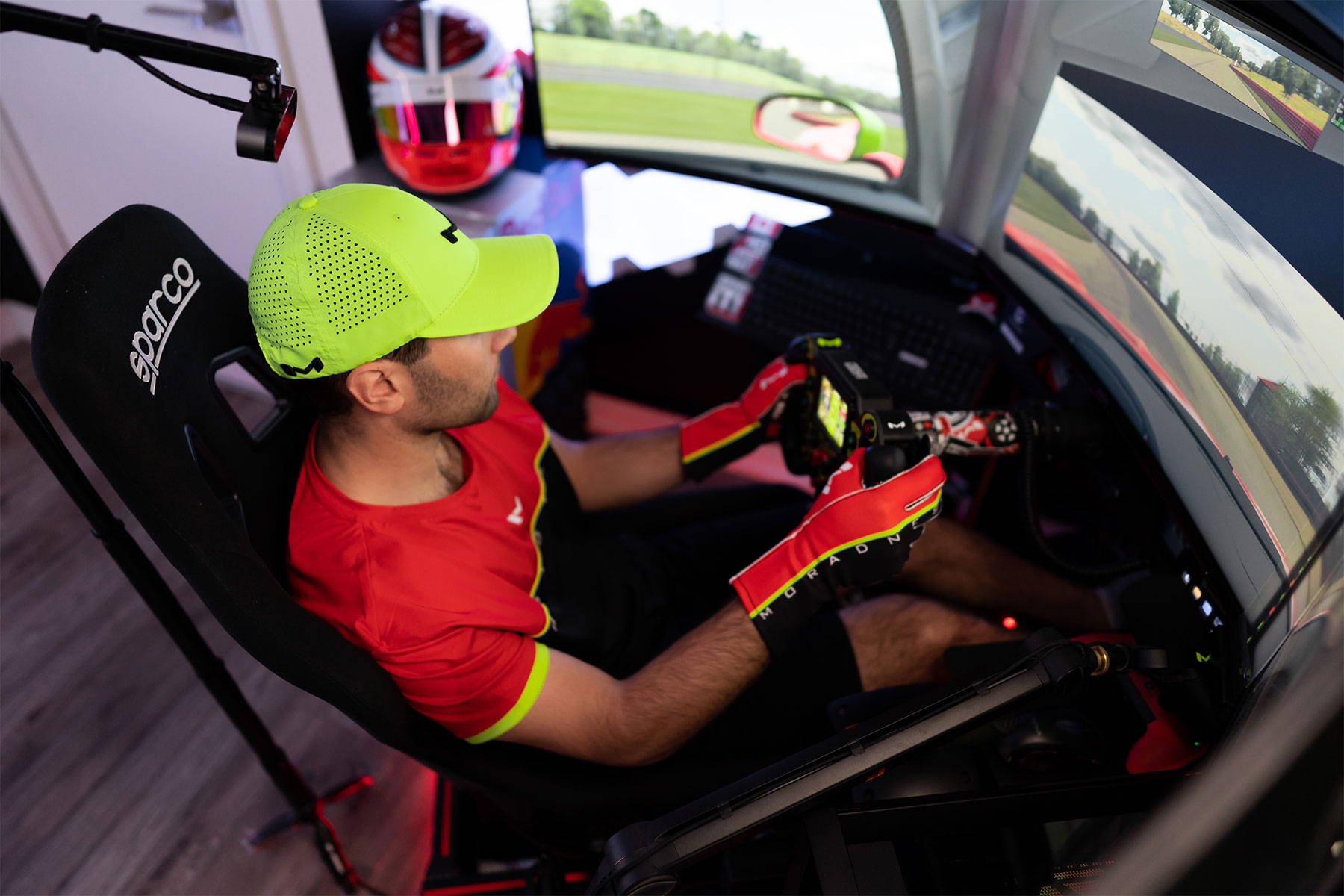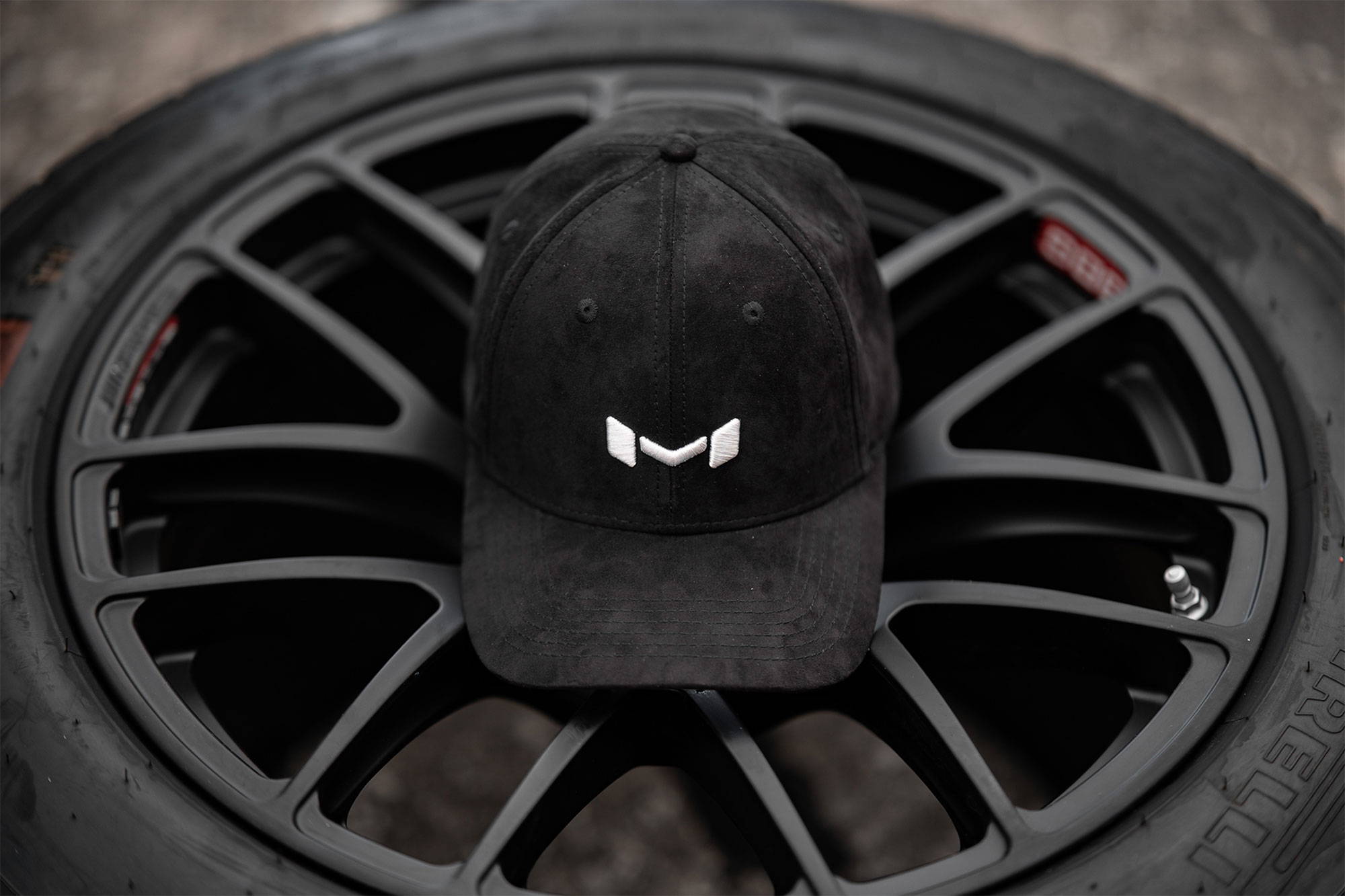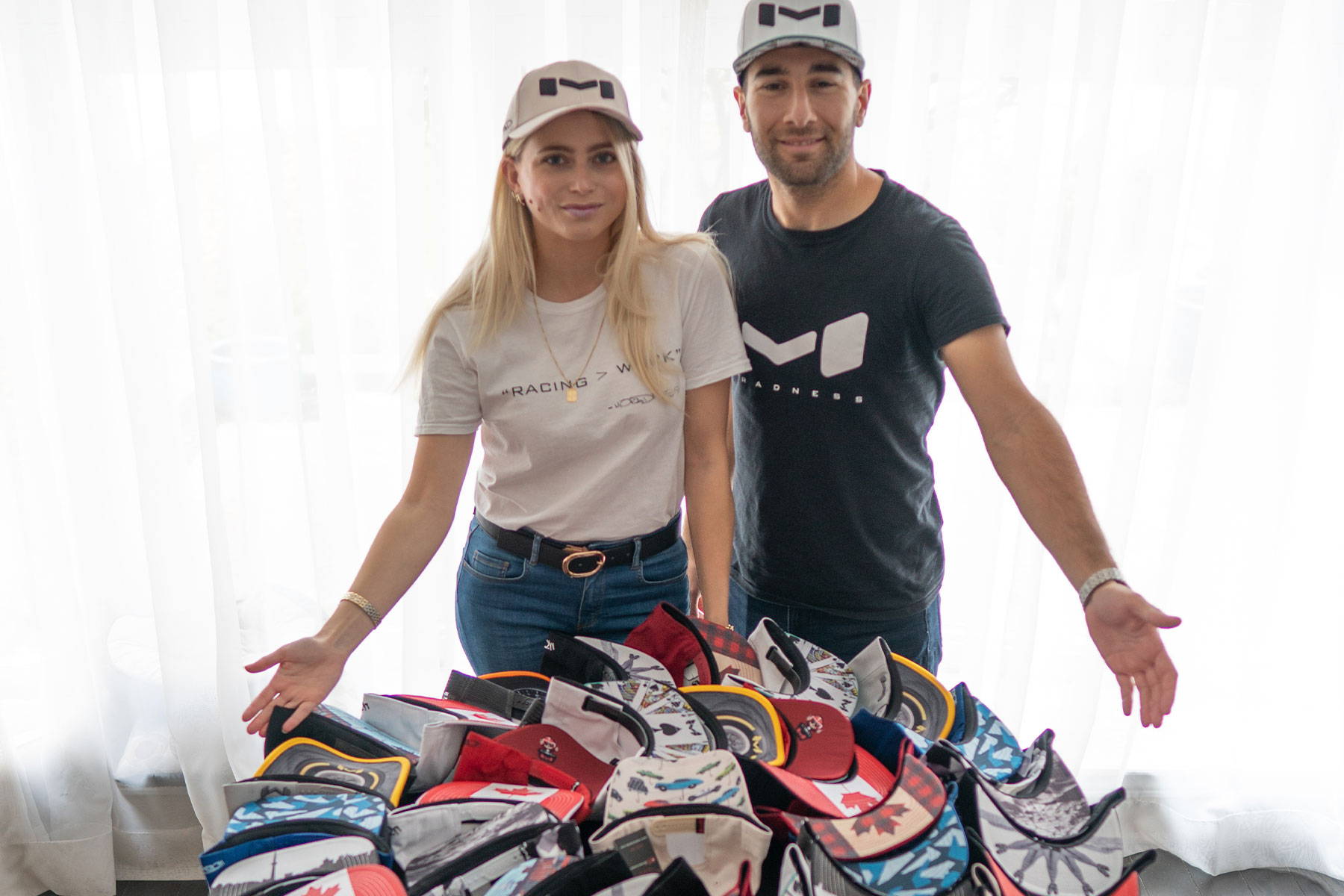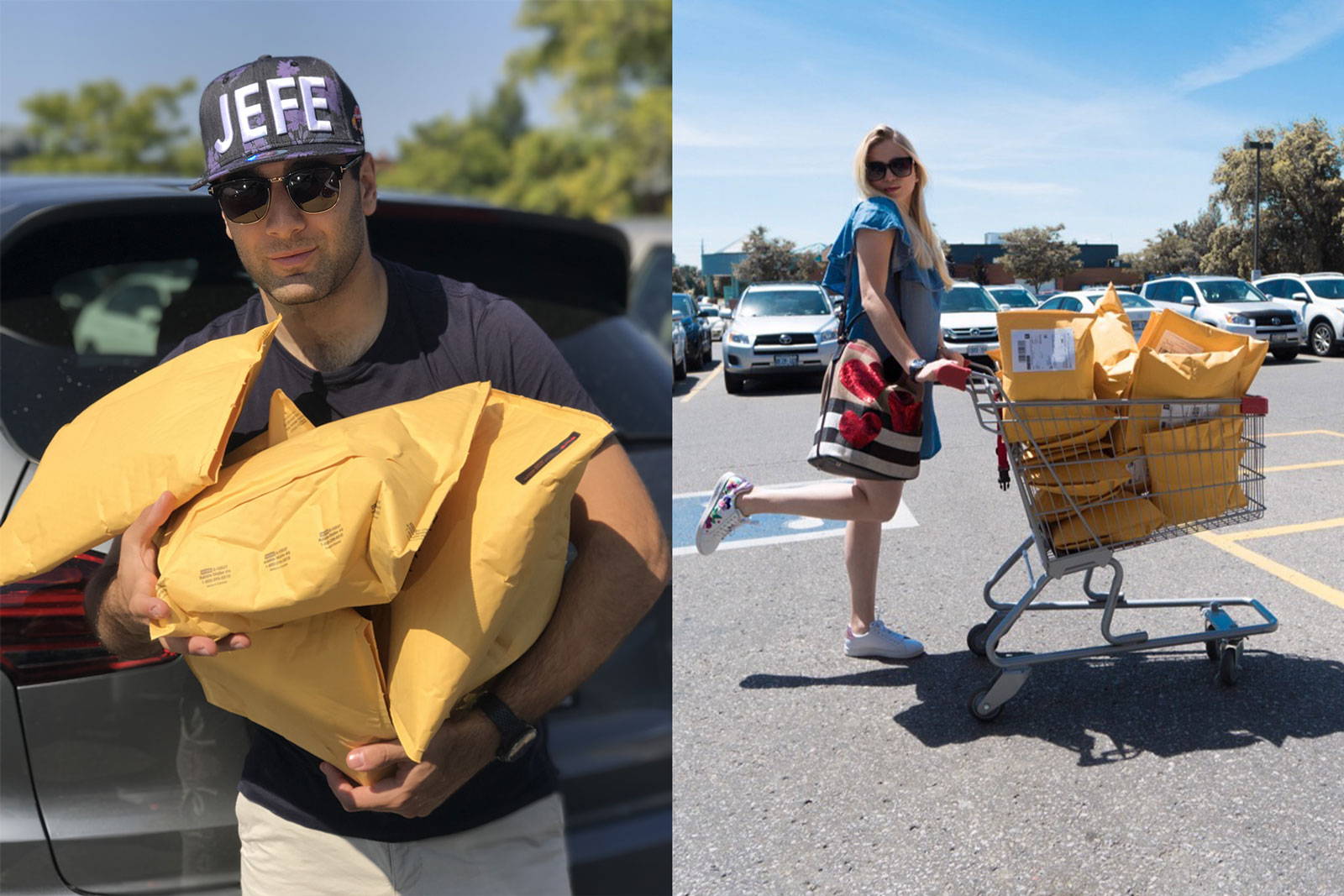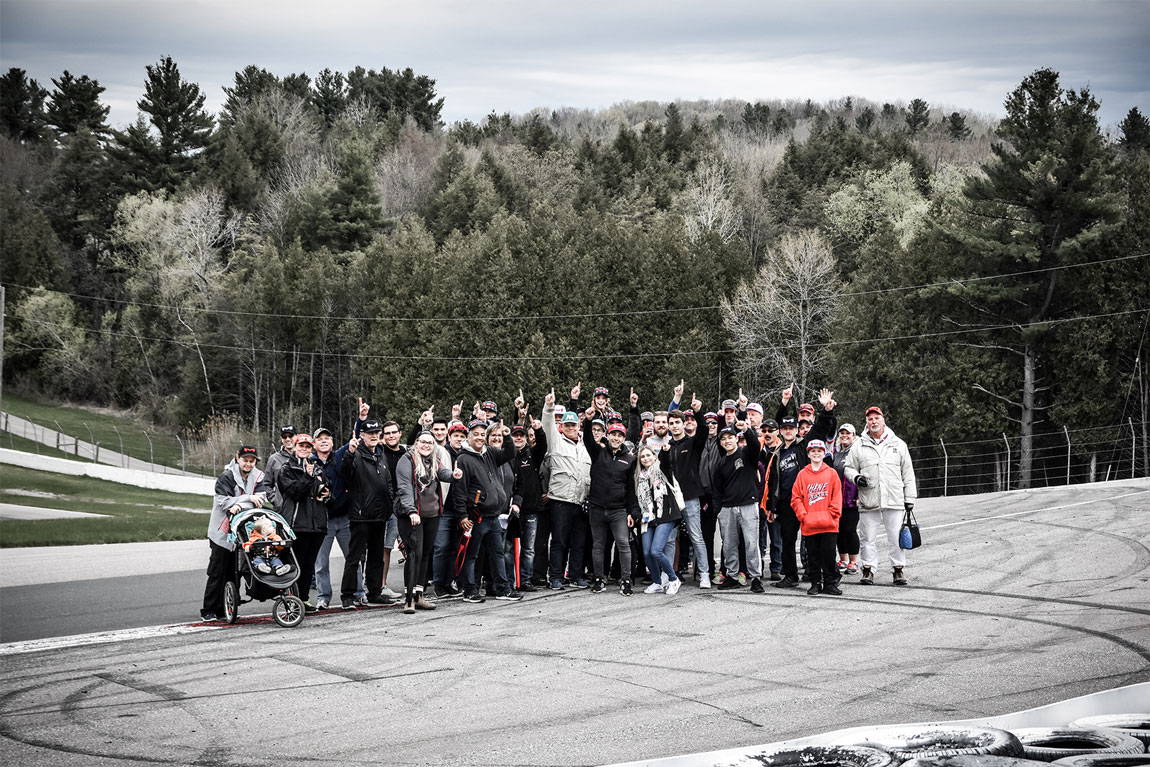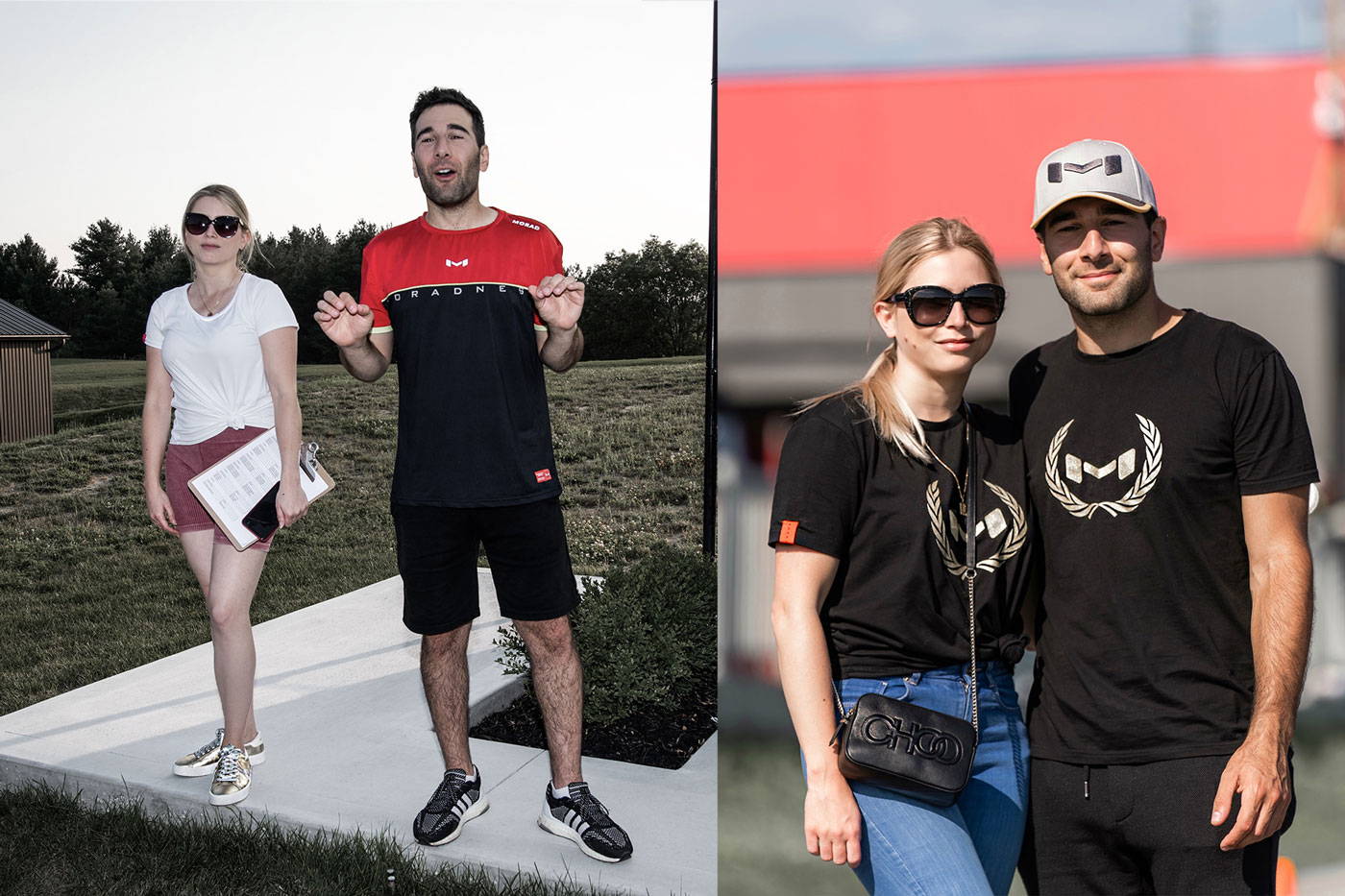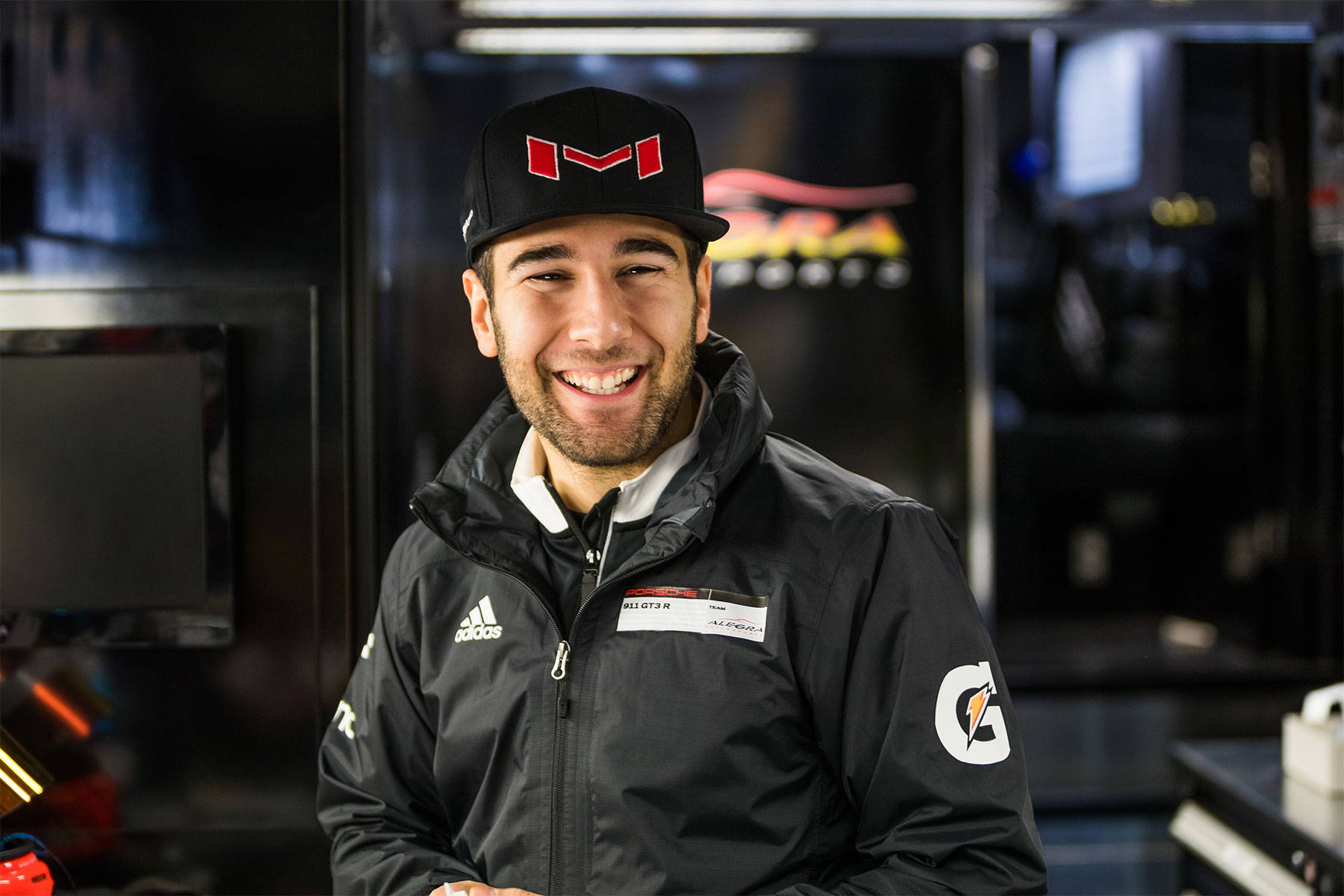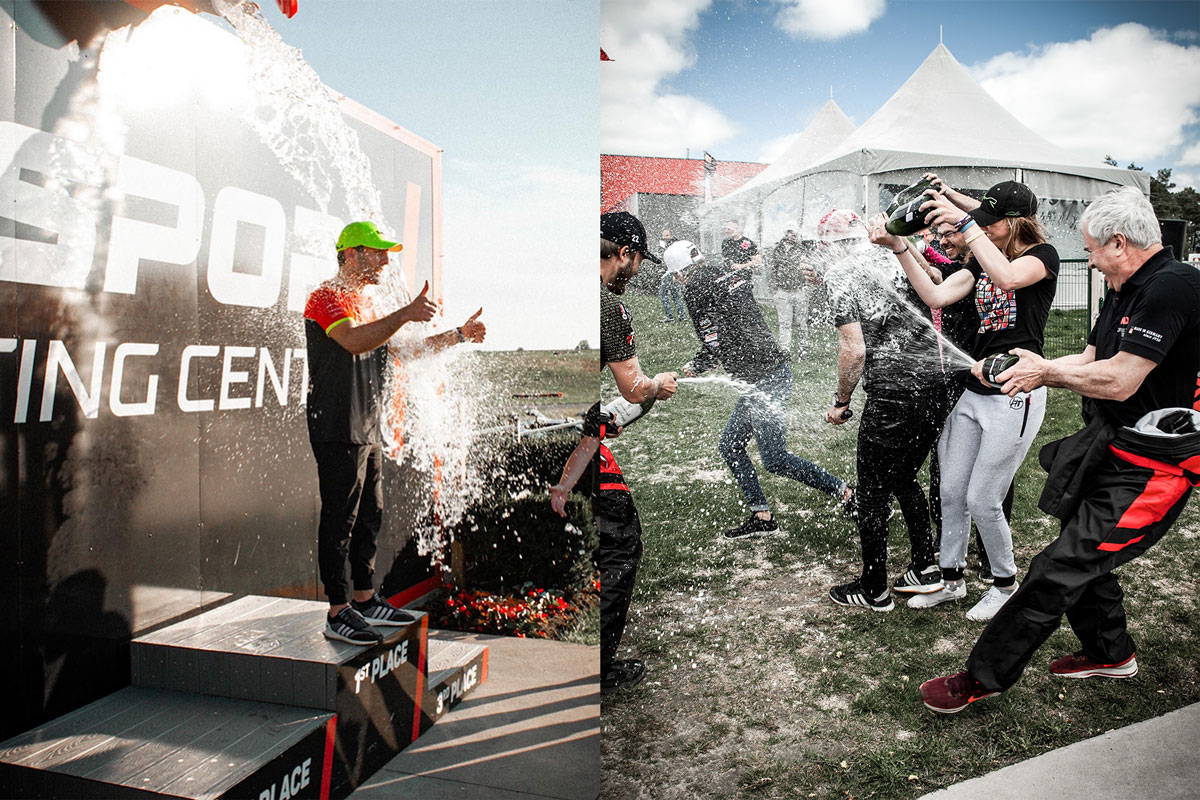 Vouched By 2,000+ Previous Buyers

Take a look at what people are buying right here, right now.